I've Always Wanted To Go To Japan
Captured Entirely on #35mm Film
I was maybe 10 or 11 when I sat curled up in a bundle on my uncle's sofa in Folsom, California watching Miyazaki's beloved Spirited Away. It was a beautiful foggy afternoon, as most Northern Californian towns are, and my aunt Fumi's hot tea smelled like an freshly cut herb garden. This day truly changed my life and the prospects of future travel dreams -- all thanks to one simple night of curiosity of wonderment.
My aunt Fumi is married to my father's brother; an aunt by marriage essentially. She's 100% Japanese and grew up on the archipelego as a little girl. Many, many years ago she moved here with my uncle Charles after meeting him in the military. At least -- I think that's how their love story went. To be honest, I have no idea (lol). But she's one of the sweetest ladies I have ever met and I'm infinitely grateful to call that woman my family. She's the reason I dragged my girlfriends to this country for a 10-day extravaganza.
Holy shit, Japan. You're amazing. In the words of Greta Gerwig's character in Isle of Dog's... "Damn it. I've got a crush on you".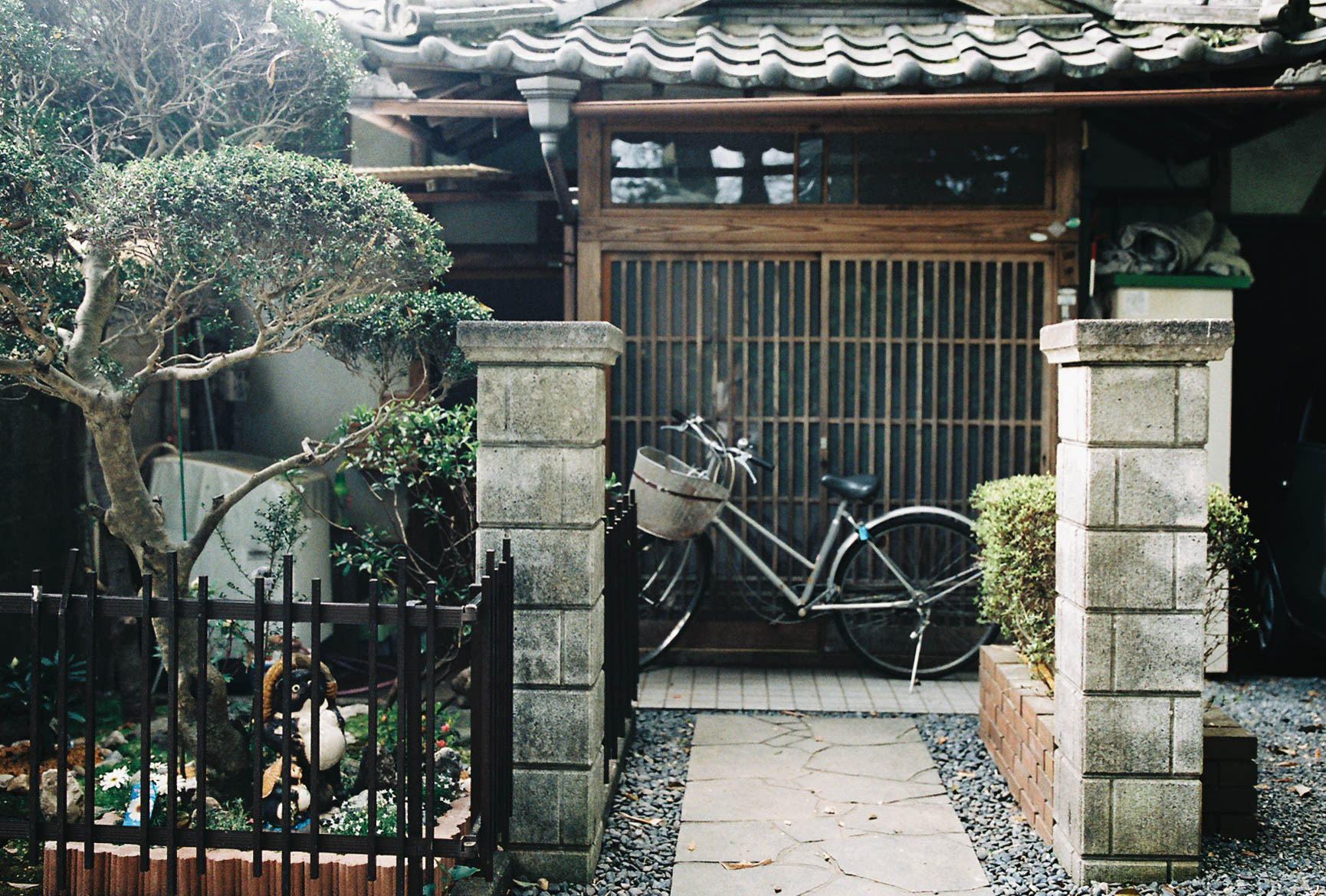 Eunice and I embarked on our crazy whirlwind of adventures at 10:00am on April 9th. We do what we always do and drove 6 hours west to LAX for a HELLA discounted plane ticket, parked our car, found something to eat along the way, and sat with our laptops in the airport lounge. Typing away the signatures on our last minute emails, we soon found ourselves at the Tokyo airport at 4:55am. Thank god I had time to sleep on the 7 hour plane ride... and thank God even more for the vast amount of foot space (made such a freaking difference!).
We met up with our crazy ass sister friends, Shelby and Maryn, and gave each other a big 'ole hug in the middle of the international terminal. Groggily still trying to assess the craziness of our travels, we embarked in search for the nearest breakfast joint. COFFEE!!! Coffee, always.
Train after train after bus after bus. Nearly 7 hours pass us by like the swift movements of buildings behind the subway's window. We grab our favorite Japanese snacks for the road -- Pocky, chocolate bears, and sushi burritos with extra salt. As soon as the sun returns to the horizon for its final goodbyes, we finally arrived to the world's most beloved traditional Onsen in Northern Nakanojo. The smell of the lobby was that of sweet herbal tea and essential oils. Our dirty, rugged shoes were left at the front of the room as we indulged in our quaint oasis.
Attending a Japanese bathhouse has always been the first item on my bucket list -- after years of dreaming up afternoons like that of Spirit Away, I just couldn't help myself but make that dream a reality. I am eternally blessed that my best girlfriends were there to experience the same magical feeling of soaking naked in a hot spring out in the cold, foggy mountains. The air was crisp, clean, and pure. We bathed for what seemed like hours as we crafted belly-deep laughs over serious talks about our life, dreams, and goals.
I will never, ever forget this memory.
Kyoto -- although defined as a metropolis -- is as quiet as a begotten forest. The morning we awoke in our Air Bnb at 4:00am to experience the infamous bamboo forest WITHOUT a heaping number of tourists proved this notion. Even as more people joined the city's affairs throughout the day, I was still astounded at how absolutely low key everything was. No cigarettes on the ground, no smelly older men in the subways, no rats (New York -- I'm looking at you!), no rude strangers, no NOTHING. Like, holy shit this place is a literal euphoria?
This day was the longest of all of the days but we were so exhaustingly happy. From roaming the desert streets at 4:30am, gawking at how cute the monkeys in the park were, rummaging through old vintage photographs at the Leica store, searching for Geisha's, and arguing over why the hell we didn't find a 3D cuppacchino (Shelby, I'm looking at you!), they were all some of the better moments of my life. I truly cannot put into words the amount of love and gratitude I have for this trip in its entirety.
OH! I will say one thing -- if you ever find yourself in Kyoto, you NEED to go to Fire Ramen. The four of us sat down for the greatest food experiences of ours lives. The smell of green onion and truffle oil swarmed our noses until we slurped every single one of those ramen noodles down our throats. Best part? THEY LIT THE FREAKING BOWL ON FIRE IN FRONT ON OUR EYES.
"I need to go to Mt. Fuji, okay?" I say so preciously as I tie a bandana in my hair and pack up my shit in our Air BnB for a full day's travel.
We were all sooooo totally in. But after hours of researching for what seemed like days we came up short on where to go for our grand mountain adventure. We then searched the Instagram geo-tag (because what the hell else is social media good for?!) and finally got the correct cross streets on where to go to obtain the ultimate view of Fuji. Or as Shelby likes to call it: "fudgey".
Hours of bus and train travel progress (though, to pass the time I watched Netflix's original "Miss Stevens" starring my lover boy Timothee Chalamet). There came a point where all we had eaten for the day was caffeine and chocolate snacks to keep our groggy, no-good butts awake. Our blood must have been full of ramen and chocolate at that point.
All of a sudden... anxiety sets in. At the Tokyo station we came to the sudden, gut-wrenching realization that we had 15 minutes to not only stand in line to book our bus tickets but to RUN and find the same station for where we needed to go. In case you were wondering, Japan is EXTREMELY FUCKING DIFFICULT TO NAVIGATE! Bless the kind strangers who helped us along the way, but it was stressful. Infinitely in debt to Eunice's ass-saving map reading capabilities because the three of our blondes asses would have died. Yet, with only 1 minutes to spare -- we boarded the Thomas the Train train on the path to Mt. Fuji. You heard that right. Our train was literally painted and decorated like Thomas the Train. Kicking myself now for not snapping a picture...
Step, step, step. Heaps of steep and treacherous 499 steps later, we made it to the top of the mountain where we could see Mt. Fuji. Except, the one day we travel so far and wide to get there the entire vista had been blanketed with soft clouds of shit. We couldn't see much. Was it still worth it? Absolutely.
Anxiety kicks in yet again. With only 30 minutes to spare trekking down the mountain and retrieve our luggage from the station's front office, we were in bound for yet another bus back to Tokyo where we'd lay our heads for the evening. We ended up RUNNING yet AGAIN in search for the nearest bus station; lugging around our stupid ass suit cases through winding roads up and down flowers fields like complete ninnies. We ended up making it alright, but DAMN. Foreign travel is the best, you know?
The colors, sights, smells, and swiftness of Tokyo will take you by surprise as a new comer. i knew going in that this country would be a busy, crazy mayhem unyielded by thousands of people crossing the same exact intersection as I -- but never did I think it would be as CLEAN as it was. I'm not exaggerating when I say that I only saw but maybe 3 cigarette butts on the floor (and these people smoke a heck ton). The subways and trains weren't infested with body oder like New York is and rarely did I ever come across a homeless person. It is a place painted with beautiful chaos, perfectly imperfect.
Our late nights were fueled by sugar, of course. Shelby, Maryn, and myself absolutely indulged in the tallest, most exquisite cotton candy treat we've ever seen. Then we slurped ice cream... then chocolate... then candy out of the street's vending machines...then whatever else we could get our hands on. My teeth were rotting by the damn second.
I can hardly put Tokyo in words. Perhaps it's because I"m reflecting on this city several weeks after I visited in my cramped apartment-building while drinking my fourth cup of coffee... or perhaps it's due to the fact that this city is truly unspeakable. It's a time-warp of historical shrines and neo-modern extravaganzas. Tokyo dazzles with its traditional culture and passion for everything new. I'm infinitely grateful to the time spent here with my best girls. I hope to one day look back on this trip when I'm 50 and think "did we really fucking do that?"
We did. We sure as hell did.